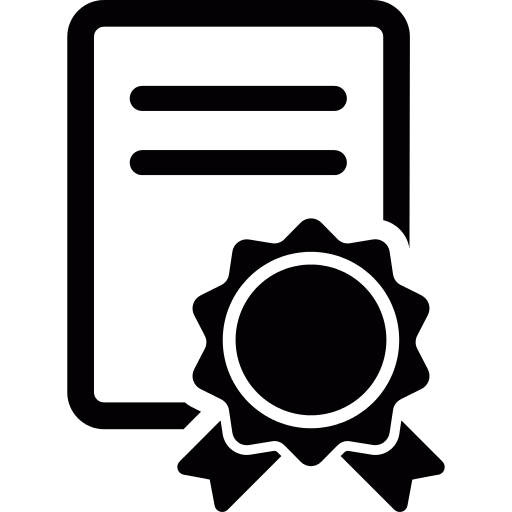 Not licensed version can be used for free on any number of working stations, but please expect BigDotSoftware branding to be printed on receipts. Licensed version has full support of our Team and no BigDotSoftware branding.
Licenses can be automatically renewable on an annual or monthly basis. It is possible to purchase a package of licenses or lifetime license (price list below).
PosnetServer automatically downloads a new license from our servers. The license can be purchased by completing the contact form (here – payment on the basis of a Proforma invoice by money transfer) or via the PayPal form below, which redirects to payment via PayPal
If you purchase via PayPal, your card will be automatically charged after 12 months (annual license) or every month (monthly license). The invoice will be automatically generated and sent to the email address of your PayPal account.
If you purchase a license against a pro-forma invoice, a new pro-forma invoice will be sent after 12 months (annual license) or the next month on the same day (monthly license). After paying for the proforma, a new license will be generated and PosnetServer will automatically download it. A copy of the license will be sent to the email address provided on the proforma invoice.
With our clients in mind, in order to ensure the continuity of PosnetServer service despite possible delays related to the process of payments and generating new licenses, our licenses are always valid one month longer than purchased (annual – 13 months, monthly – 2 months).
A single license can be used on a single PosnetServer instance. With our clients in mind and their different system architectures, we allow using the same license on several instances. This applies to active / passive architectures or architectures based on automatic scaling of servers, in which not all purchased licenses are used efficiently. If the system meets the above requirements, we allow the simultaneous use of the same license on 3 ARM devices or 3 x86 / x64 devices (it is not possible to share licenses between different processor architectures). To use the possibility of sharing a license, please contact us to issue the appropriate extension certificate for the purchased license.
LICENSING OUR PRODUCT
PosnetServer automatically downloads a new license from our servers, as well as the purchased license is automatically sent by e-mail as an attachment (binary file with the extension lic). When receiving license file for the first time, save license file anywhere on the disk, and then specify the path in the config.js file in license.file section. For Windows:
file

:

'c:/Moje/Licencje/Licencja.lic'

,
For Unix:
file

:

'/home/licencje/licencja.lic'

,
In order to automatically renew the license, this path cannot be read-only. You can also save the file somewhere else and specify the URL in the license.url field. Every time when Posnet Server starts up, license file will be downloaded from URL pointed by license.url section and saved in the directory pointed by license.templicensefolder
To check version used (licensed or not) use this URL:
http://localhost:3050/licencja
Monitoring
Licenses have an expiration date (except lifetime licenses). To monitor the license validity, periodically execute the command with the json=true parameter to return the result in JSON format and thus integrate PosnetServer with the existing monitoring system.
curl

-

XGET

"http://localhost:3050/licencja?json=true"
Sample response:
"text"

:

"Wersja licencjonowana dla Test client ważna do Thu Apr 02 2020 15:38:09 GMT+0200 (Central European Summer Time)"

,

"licenseTo"

:

"Test client"

,
Execution of the REST point /licencja causes logging a message like "N days left" (where N is a number of days to the expiration date) with severity:
ERROR – when N < 5 days
WARNING – when N >=5 days and N < 10 days
INFO – when N >= 10 days
purchase annual or monthly license
Aby zakupić licencję, wypełnij poniższy formularz i kliknij "Subscribe". System przekieruje Cię do płatności PayPal. Po dokonaniu zakupu, plik licencji zostanie wysłany na adres email podany podczas płatności. Nie lubisz PayPal? –
wypełnij formularz kontaktowy (tutaj) aby otrzymać fakturę proformę.
PURCHASE lifetime license or package of licenses
To purchase a lifetime or bundle license, please contact us by phone or e-mail. The current license price list is below. The price list is valid from April 2021. Please contact us to convert the currently owned licenses.
Individual offers issued before April 2021 remain valid until the date indicated in the offer.
| | | |
| --- | --- | --- |
| Lifetime license | 6x licencja roczna (przelicznik obowiązuje również dla licencji pakietowych) | |
| Bundle 5 annual licenses | 2500 PLN net (500 PLN net/ license) | |
| Bundle 10 annual licenses | 4000 PLN net(400 PLN net/ license) | |
| Bundle 20 annual licenses | 6000 PLN net(300 PLN net/ license) | |
| Bundle of 10 consecutive annual licenses after purchasing a Bundle of 20 | 1500 PLN net (150 PLN net / license) | |
| | | |
LIFETIME LICENSE AND BUNDLES
What's your reaction?
0
Smile
0
Lol
0
Wow
0
Love
0
Sad
0
Angry